Big Hero 6: The Series (Product Page)
Bandai America recently tapped me to (quickly) knock out a simple product page for their newest product line for the new animated Disney series.
This project isn't necessarily a design piece, but more so opens the discussion of how to get a project done with so many design restrictions.
Probably the most challenging part about working with a property like Big Hero 6 is the design constraints being put forth by both Disney (the licensor) and Bandai (the licensee).
But when packaging has already been approved by the licensor, the trick to getting the design approved is to follow what's already been approved, and find your own creative spin you can add to the puzzle.
Here's a list of the visual assets provided for the initial mock-up:
Background black and white set image
Baymax (product) image
Big Hero 6 logo
With just these three assets, it was "go time"! And with just four weeks to design, handle revs (by both the licensor and licensee), chop, build, debug, there was no time to waste.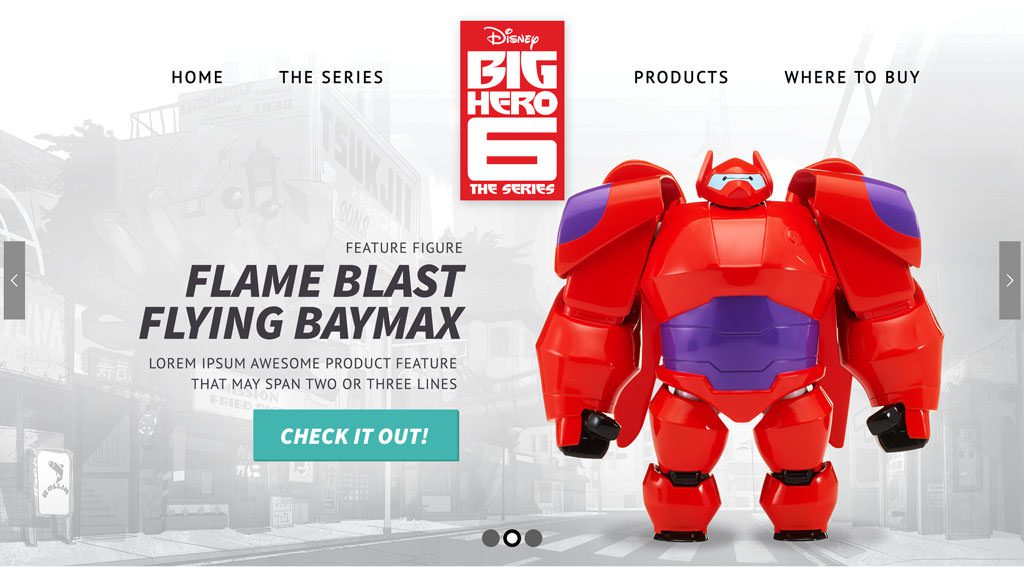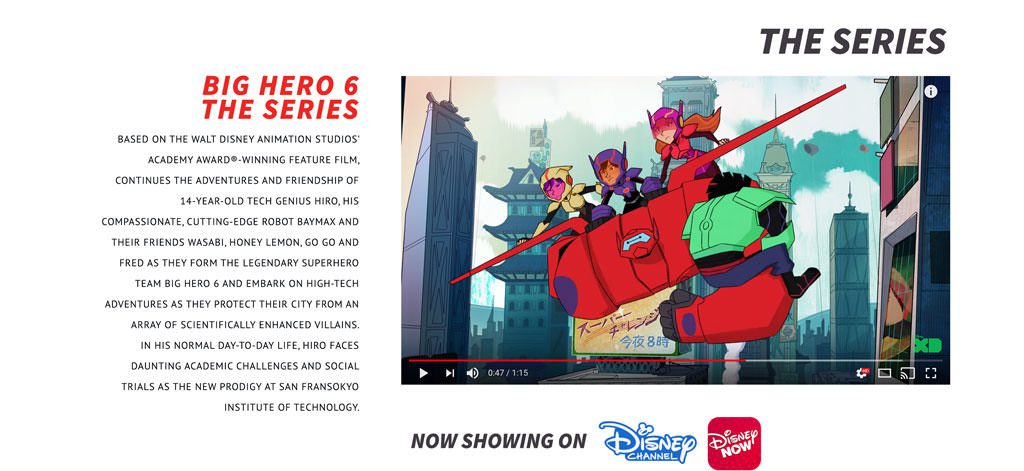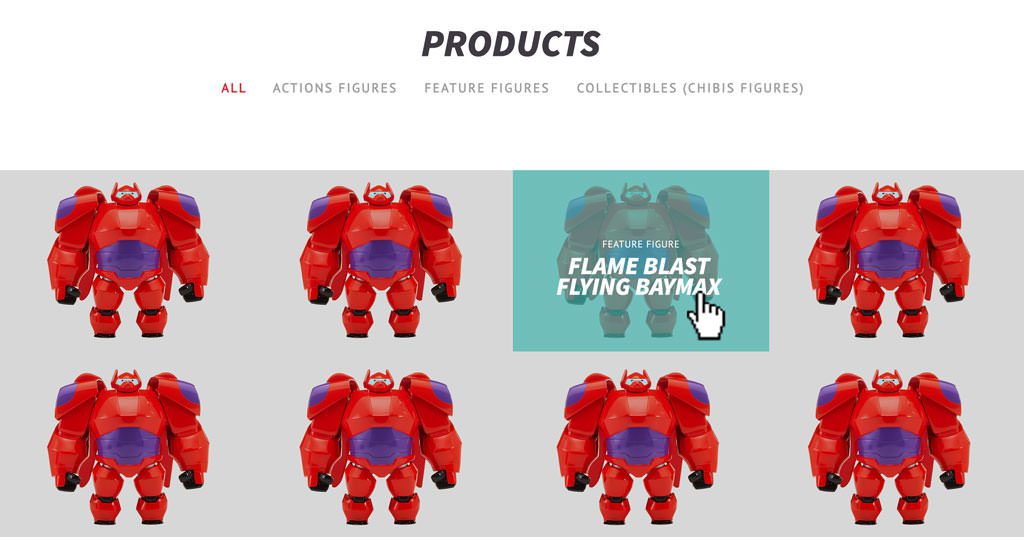 Crazy huh? With just three assets, we were able to build a custom site in less than a month. Granted, this isn't the best method for building a product site, but when you're limited on time and assets, find a creative way to be creative!