Civic (Restaurant Branding)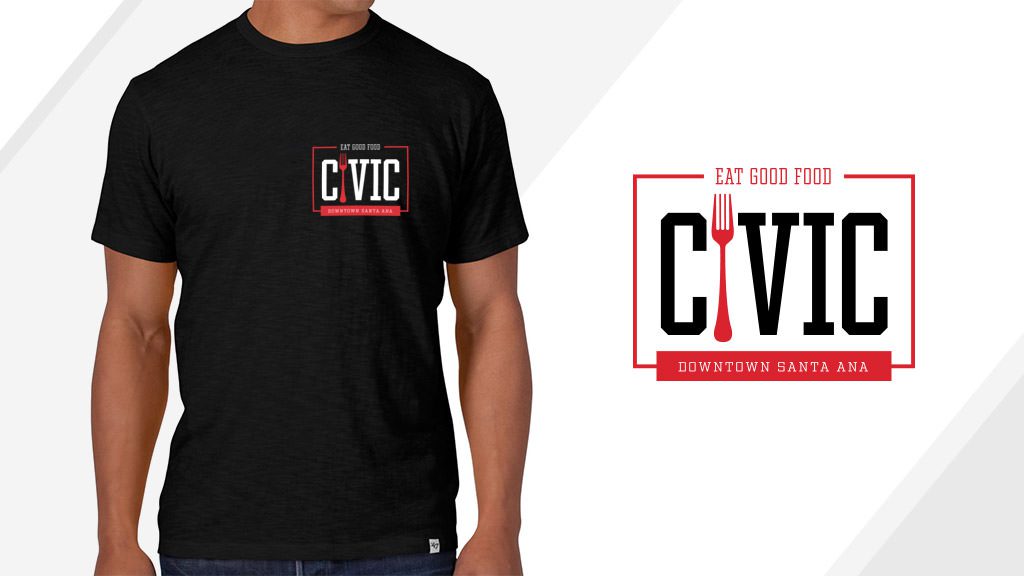 Being the County Seat, Downtown Santa Ana is where all residents of Orange County will eventually do their civic duty and report for jury duty.
Let's face it, jury duty isn't fun, no matter how interesting the case.
The best part though is breaking for lunch as you're given a 90 minute window in the middle of the day to explore the city and find some grub that'll keep you going for the rest of your day.
Within walking distance of the County's courthouse is "Civic". A small fast-casual restaurant focusing on happy, guilt-free eats that'll keep the jurors dreaming that their case keeps going for a few more weeks.
The approach we went with was "playfully institutional", so it's no surprise that the logo's approach took on the look of a juror's badge.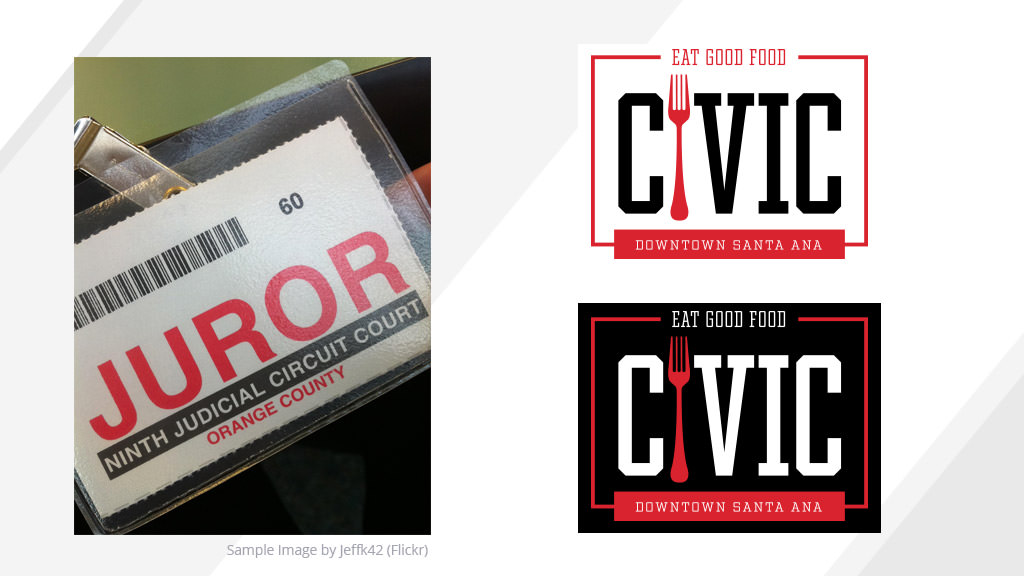 As for colors, we originally used a navy blue (red, white, and blue) instead of black, but since black shirts do a better job at hiding the stains that often come with running a successful restaurant, we shifted the blue to black. And while I feel that we lost some of the visual messaging that came with the original color palette, ultimately it came down to cost and that black shirts were apparently (exponentially) cheaper to purchase for the crew.