Irvine Ranch Landmarks Website
Irvine Ranch Landmarks was a prime example of great information getting lost in a hot-mess of a site design. I like to liken these types of situations as an old bedroom dresser with great outfits that were either stuffed (lost) in the back of the drawers or simply placed in the wrong location altogether.
The site had initially started off as a simple online brochure had grown into an events calendar, newsletter sign-up, and a wildly unmanageable image gallery.
THE TASK: Review the entire contents of the site, take copious and detailed notes, reorganize the content that made sense to the user and content creators, and give these new areas light restrictions to corral content and allow them to grow over time without the fear of history repeating itself.
DESIGN: When it comes to getting people outside to do a strenuous physical activity, it's usually for one of two reasons:
I want to DO this (checklist kind of person)
I want to SEE this
With a limited amount of assets, I put together a pitch comp (below), one that helped us land the project, but as we all know, the original pitch goes through a massive amount of changes, edits, additions, and revisions before it gets minted.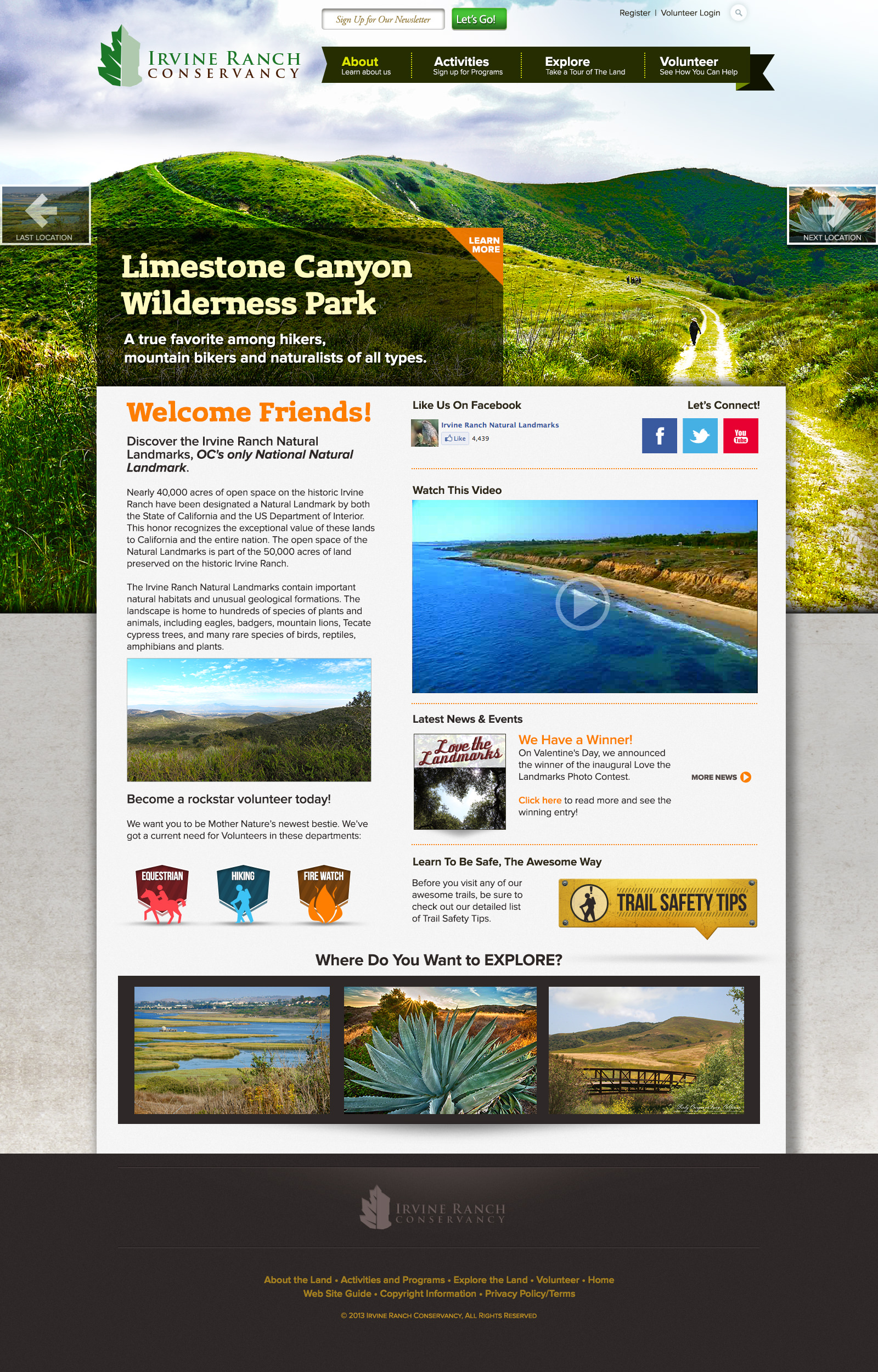 After the first round of comments, we continued with the use of large imagery (yay!) to show the user what they're signing up for, gave them a weather widget to prepare for higher-than-normal weather conditions, and informed the user with charts, badges, and various other graphics as to how difficult (or easy) their upcoming adventure was going to be.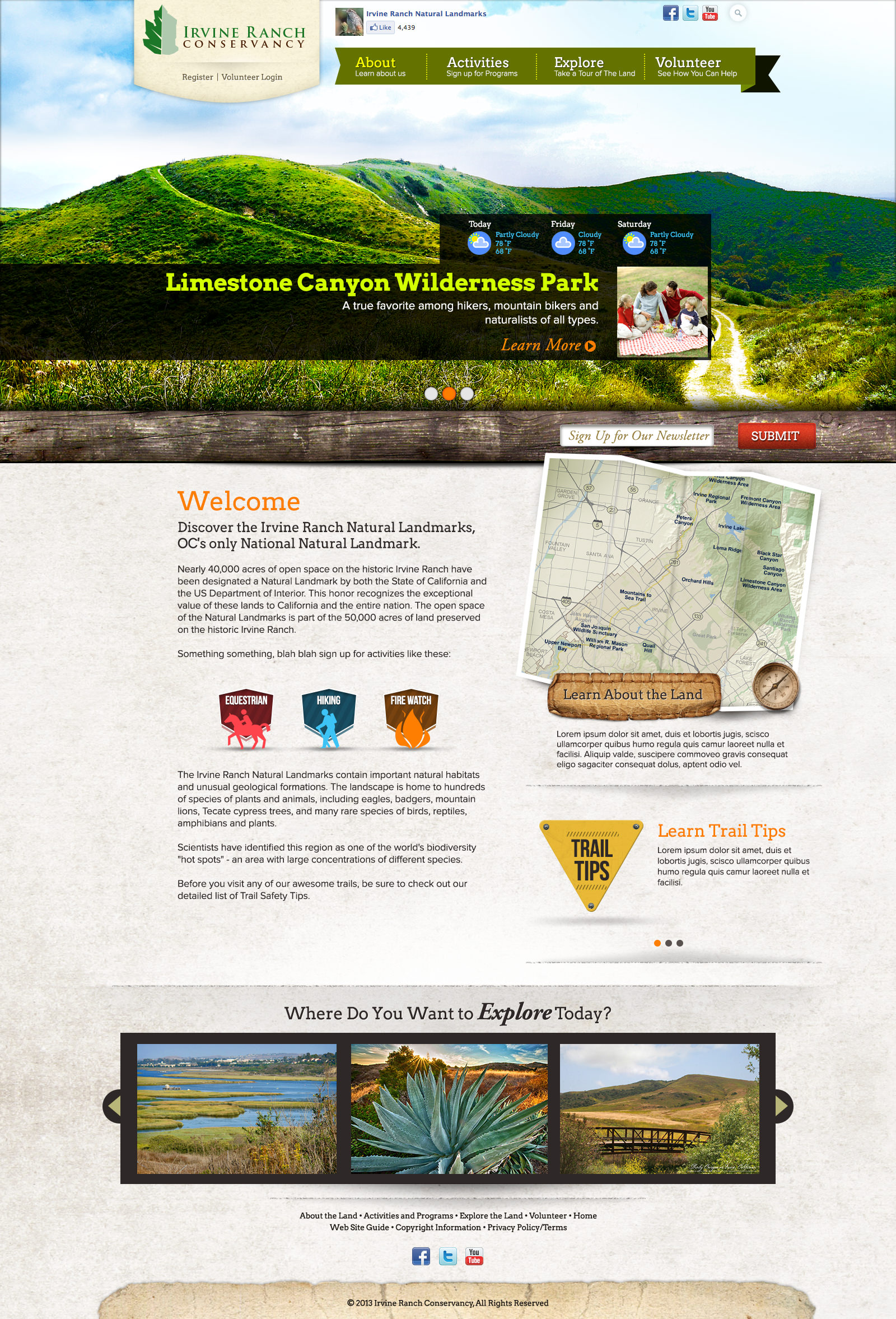 We felt that each section of the website needed to showcase a different header image to break up the monotony of the heavy text, as well as feature various sites, activities, as well as the friendly faces that supported these exploration endeavors.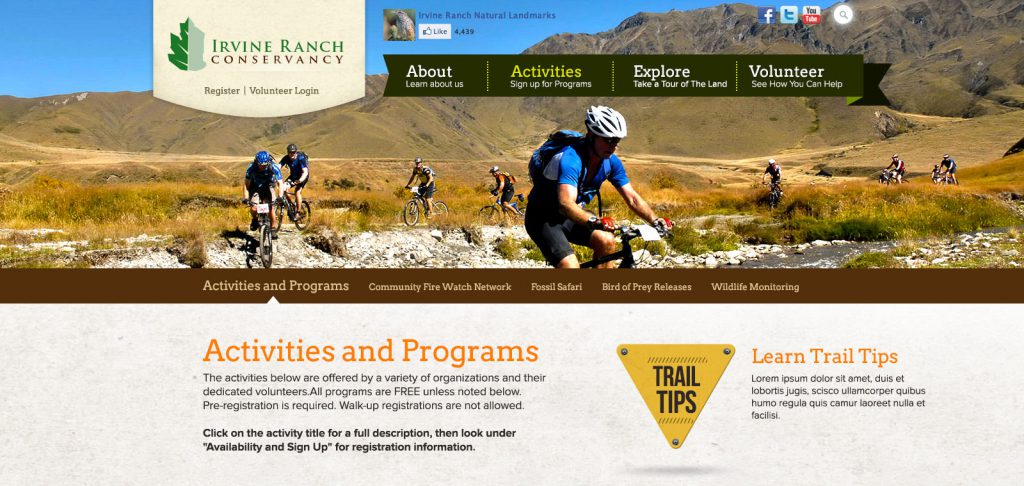 We even came up with a custom set of icons to help brand and differentiate the various types of activities one could do at the various locations: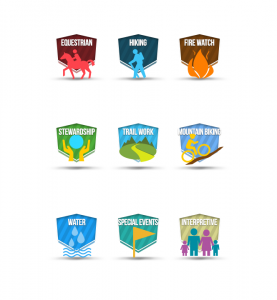 On the Activities page, we wanted to make filtering as easy as it is to find a restaurant on Yelp so we included a filter for type, day/night, or strenuous level.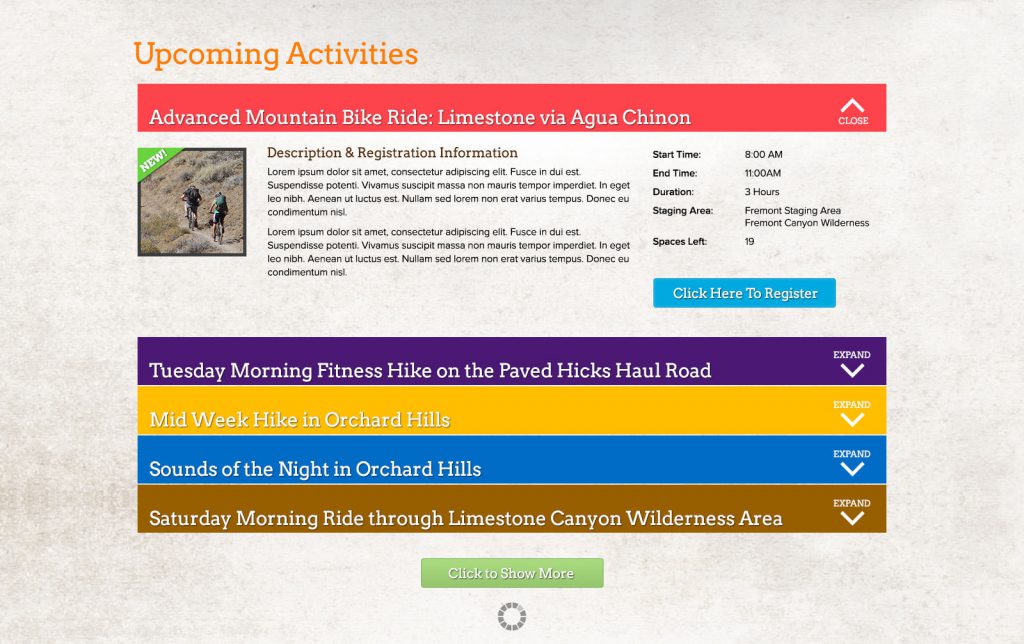 And since we rebuilt the site from the ground-up with WordPress, we were able to remove the need for the user to call/email and register for an activity and they could simply do so from the site, thus giving the user no excuses to get their butts outside and enjoy the treasures of good ol' Mother Nature!