Taylor Morrison Mobile Experience
As we all know, when a business experiences huge growth over a short period of time, a lot of the small details get lost in the shuffle. Over the past few years, Taylor Morrison has quickly grown to become one of the nation's largest homebuilders.
During this period of immense growth, a few of their digital products started to show their age.
Taylor Morrison tapped the Creative and Technical Teams at Oak Creek Trail to help bring their mobile experience into the next decade.
The existing site simply scaled down the experience to the user's device, but didn't make for any engaging mobile experience.
The challenge: At its core, Taylor Morrison's web experience is built on Sitecore (bleh), and any changes we made could easily have a negative domino-effect on the rest of the site.
The solution/work-around: Add mobile-specific JS/CSS that served the user a slimmed down, streamlined, user-friendly web experience.
We started off by asking a simple question: "Where do you want to live?"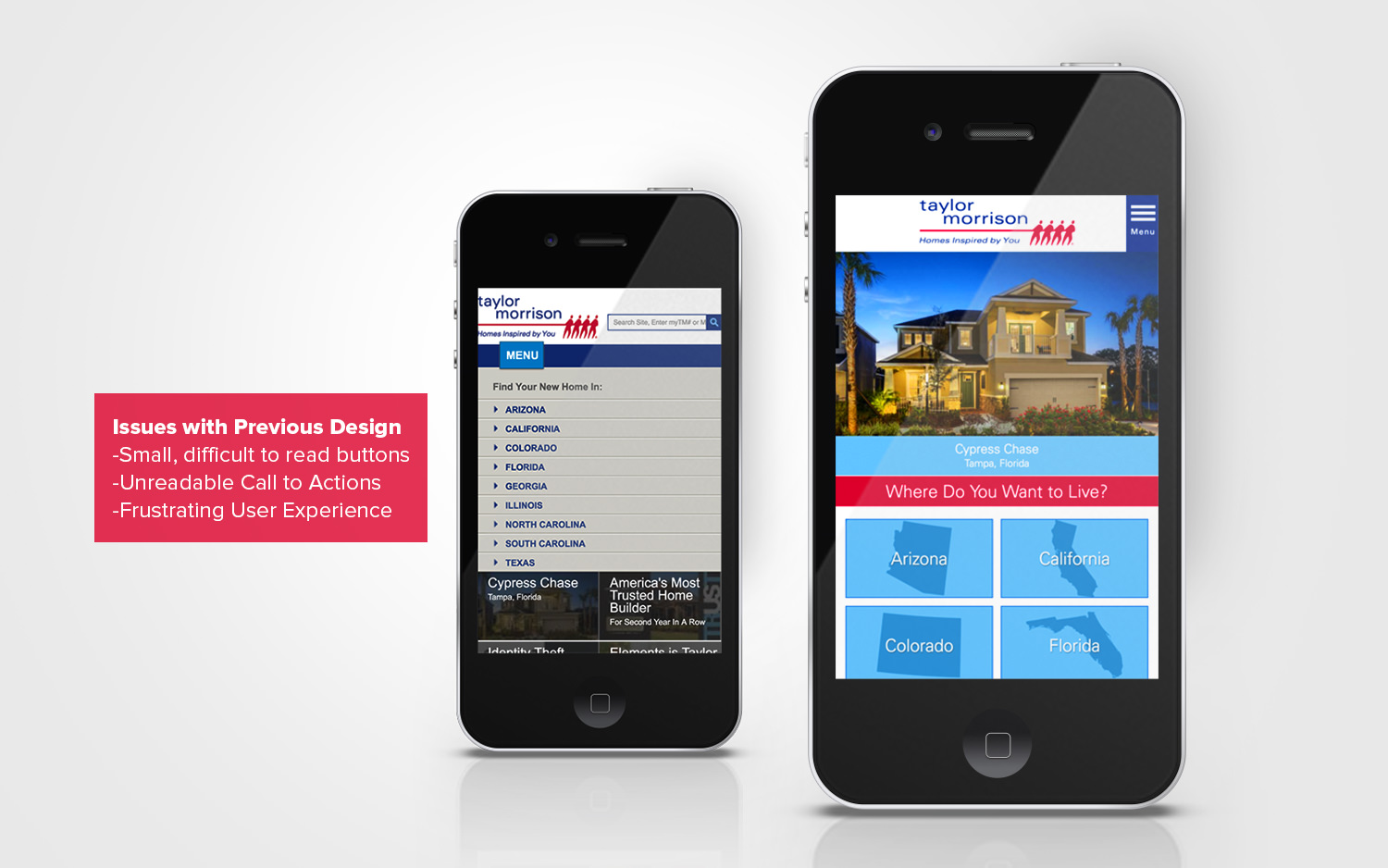 By utilizing the user's device location to serve up specific home-page content based on their whereabouts.
Link lists were converted to large, easy to see/click buttons.
Maps of existing communities were now seen as pins on the location map to better help users orientate themselves as to where their future home resides within a state/city.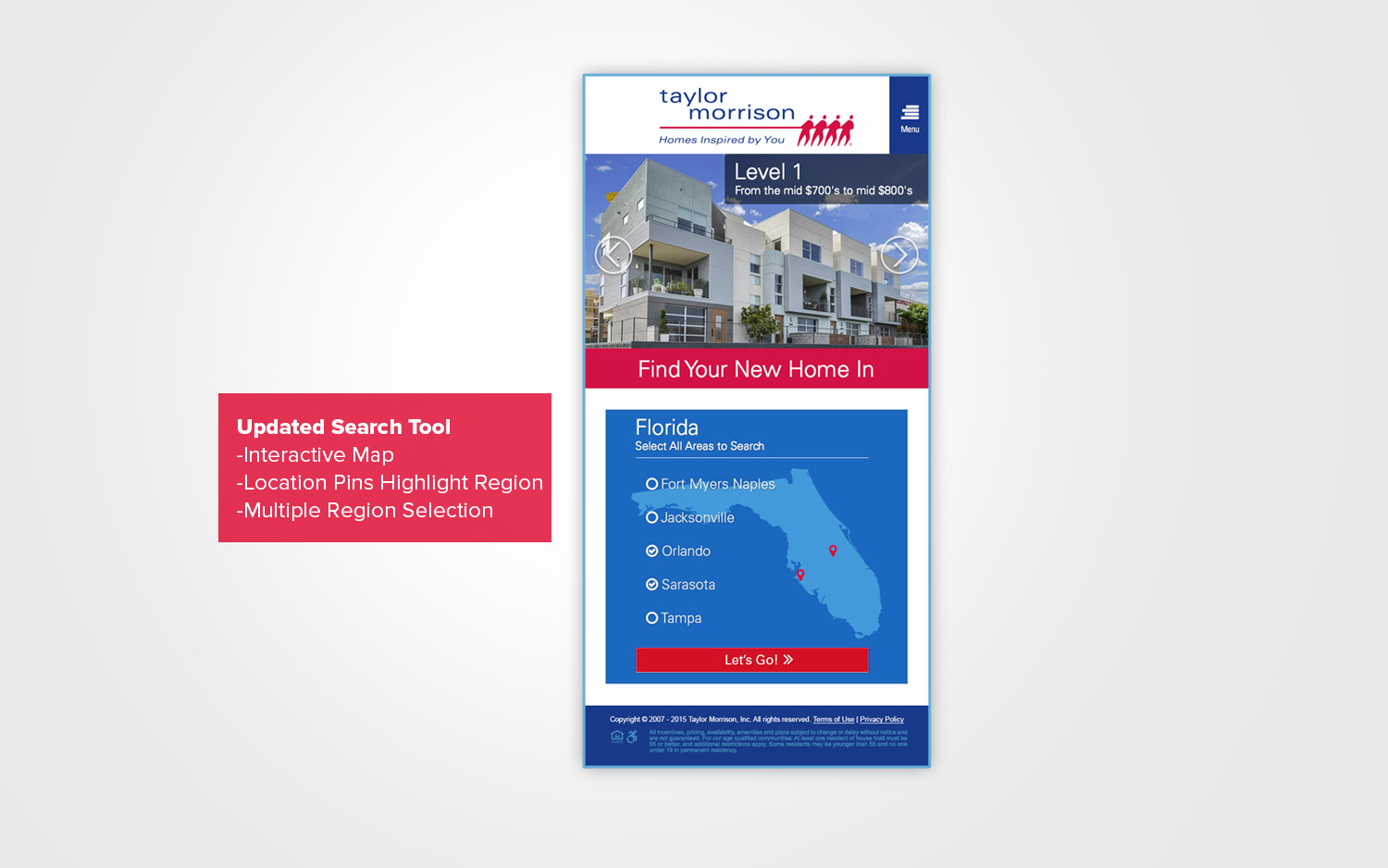 Once the user selected a community, they were presented homes as "cards" and they could easily scroll through (and yes, the idea for cards came from years of getting destroyed by my sister in Monopoly the game).
Some additional features we added was the ability for the user to switch the side panel navigation based on whichever hand was their dominant hand–a simple feat but also spoke to the level of attention and detail Taylor Morrison gives to all of their products.