ThunderCats
For as long as I can remember, I've been a HUGE fan of ThunderCats. So when Cartoon Network/Warner Bros/Bandai America tapped the Creative Team at Haven Agency to design the online product line for the Cartoon Network reboot of ThunderCats, I was beyond stoked.
The goal of the design was to introduce users to the characters in both their cartoon as well as product format.
The design team over at Bandai America worked incredibly hard to bring some of the most-detailed products they've ever released and we wanted the site to reflect that effort.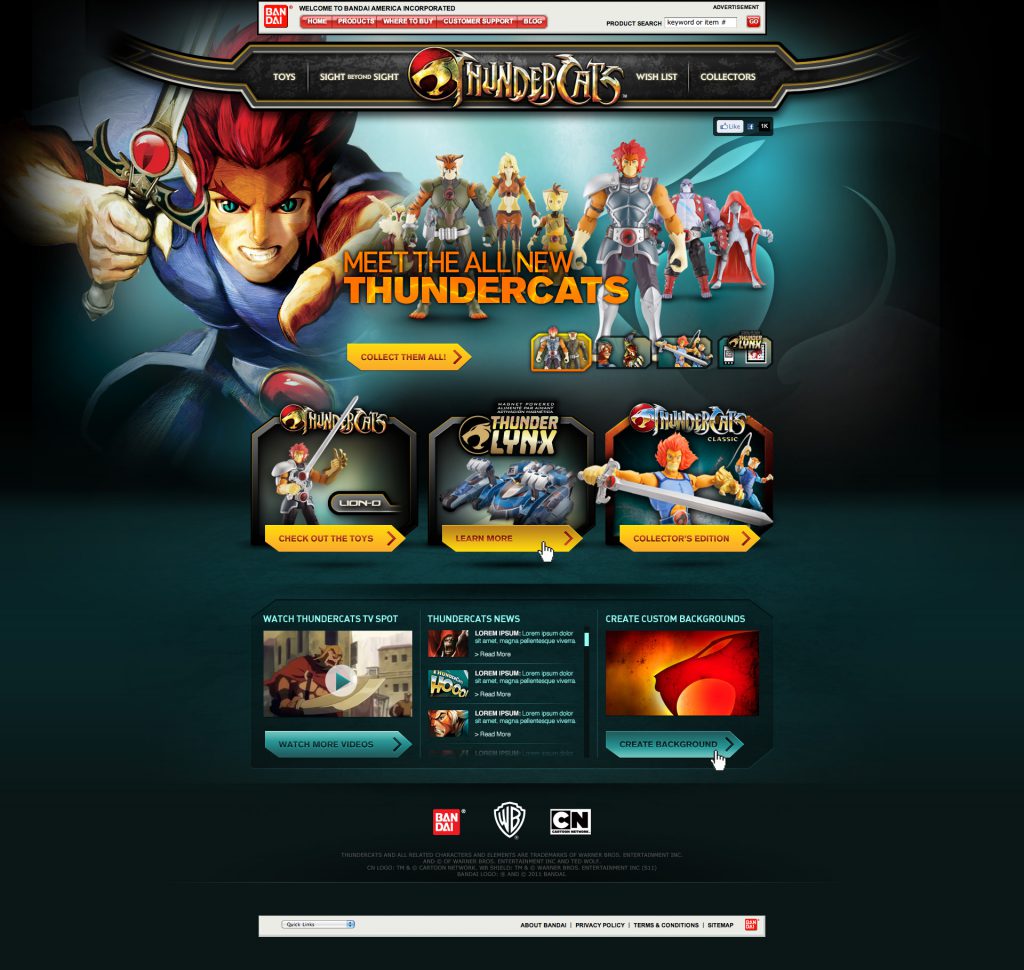 The site was a beast when it came to load times so we made sure to optimize all PNG files as well as utilize Lazy Loading whenever possible.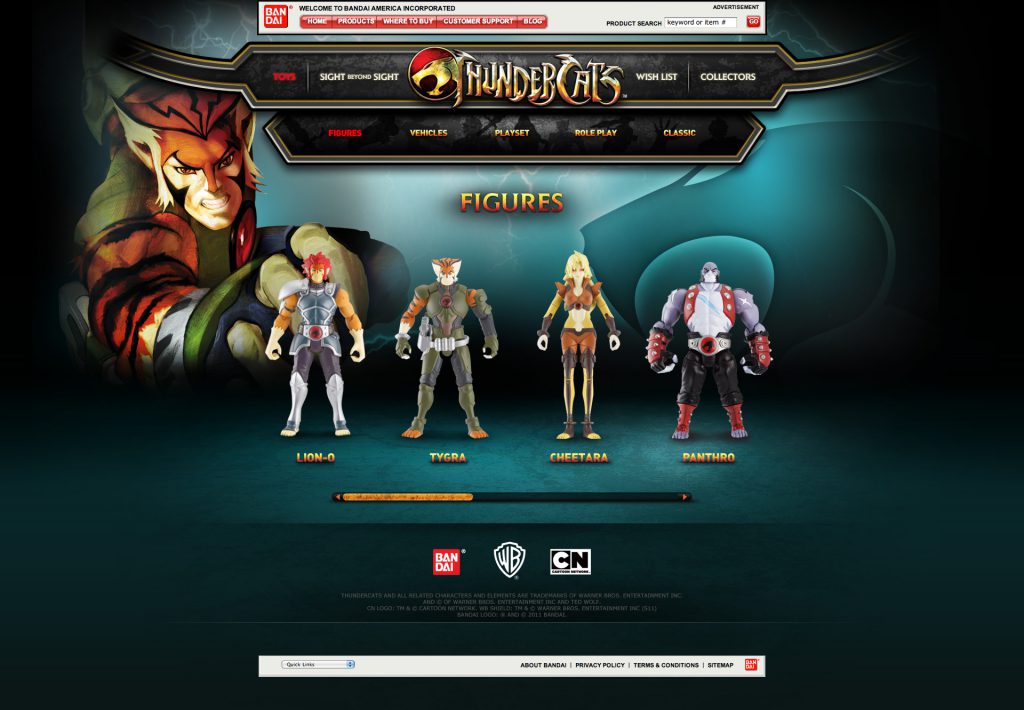 When it came down to the Product Detail pages, we introduced cutting-edge (but also cross-browser compliant) scripts that allowed for unique 3-dimensional galleries, bringing to life a digital experience to Bandai that had never been seen before in any of their product lines–we went all in.