Everything is a Button!
I've often wondered why so many companies spend thousands of dollars on complete rebranding campaign, yet many high-visibility "no brainers" are often overlooked.
SpringHill Suites by Marriott is probably my most-favorite hotel to stay with when I travel. The rooms are clean and spacious, the staff is always professional and courteous, the gym is equipped with a solid range of free weights, their continental breakfast never disappoints, and the Wi-Fi is fast and free.
Can somebody say fanboy?
In recent months, SpringHill Suites has been refreshing their hotels to reflect a more modern and upscale look to help them stand apart from their competition. This refresh even trickles into the digital space with an updated website as well as printed marketing collateral.
During a recent stay in a SpringHill Suites hotel in Flagstaff, Arizona, I noticed that the hotel was very apologetic as it was in transition from its previous look, which made me ponder the importance of a persistent image when it comes to branding.
"Sowwy. This really isn't how we want you to remember us."
With this notion on the back-burner of my ever-simmering brain, I couldn't help but notice how off-brand (as well as visually confusing) their Wi-Fi login screen was when first trying to connect.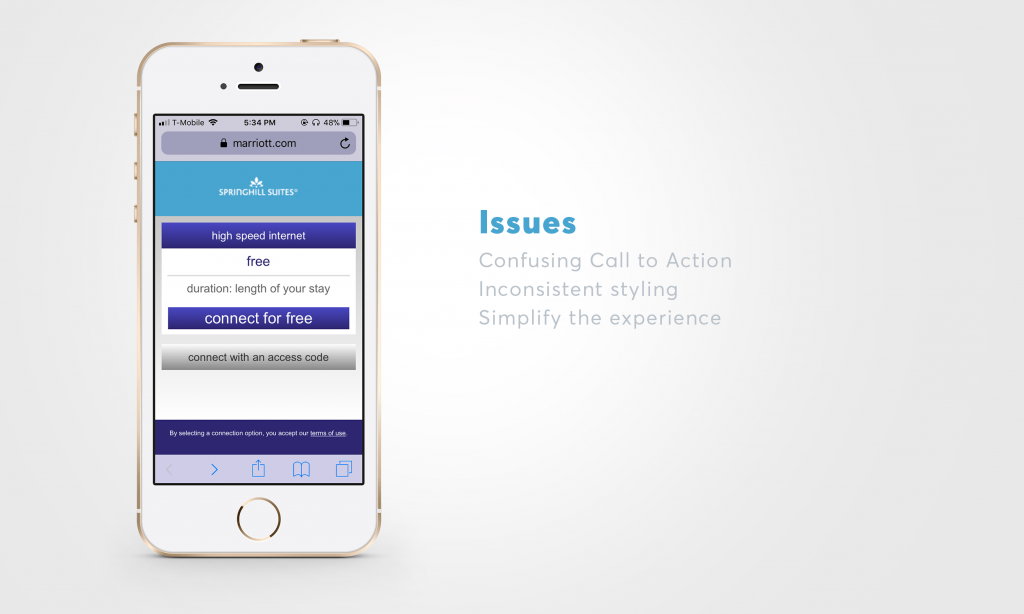 Snapping  a screenshot of the initial screen, I tasked myself with a fun visual exercise to work on during my flight back to Portland with three key principles that needed to be addressed with the presented visual:
Information: What needs to be conveyed–can we combine or remove anything?
Branding: How can this experience feel more cohesive with the new digital redesigns?
User Experience: How can we make it easy for users to quickly access the Internet?
The first step was to grasp a firm understanding of the design direction established on the revamped website: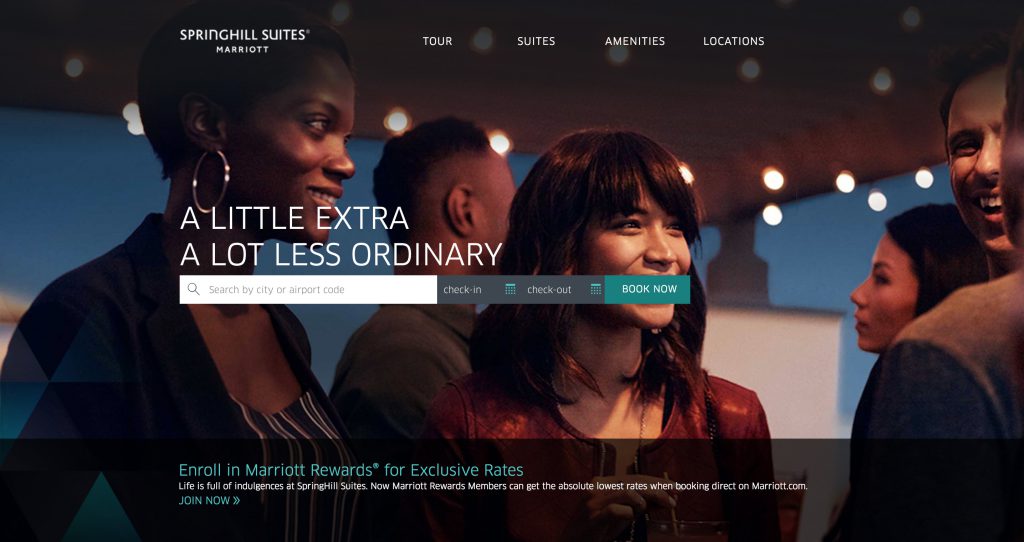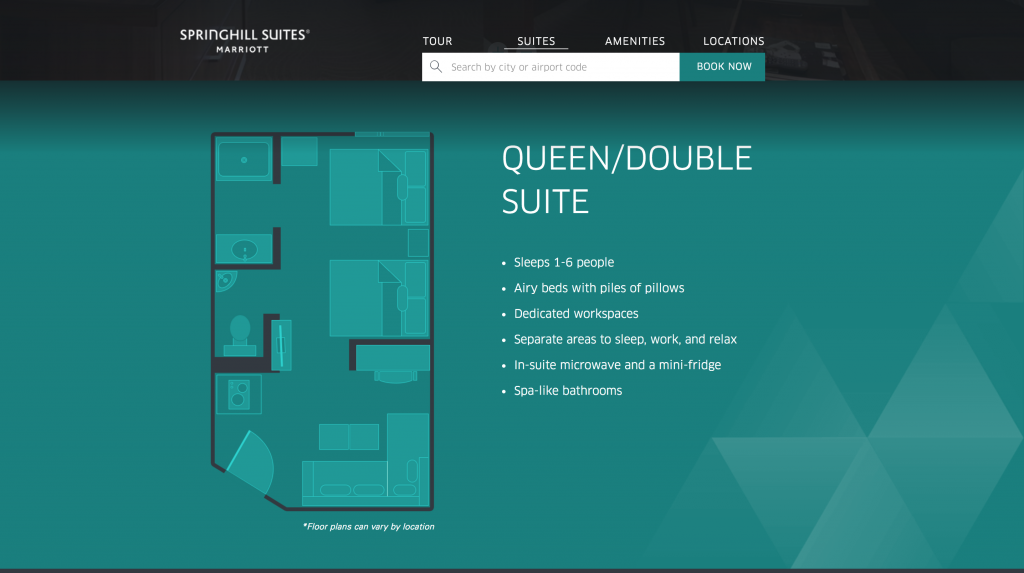 From the two screenshots above, we can establish that our look should mimic the clean, modern, and easy to navigate scheme. Darker colors are used comfortably so we'll use those to help guide the user's eyes to the important stuff (WHERE DO I CLICK BRUH?!).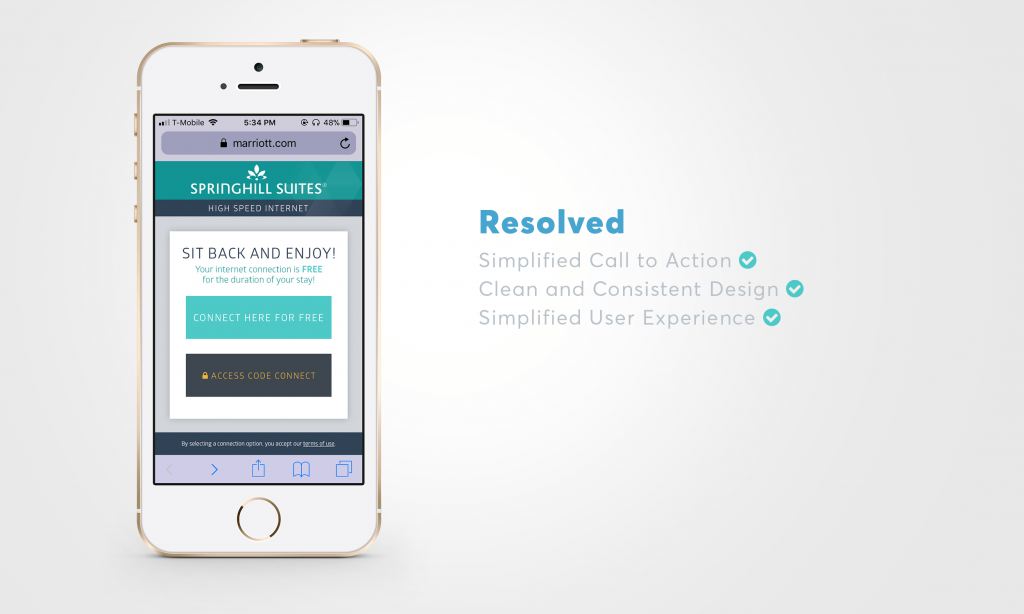 One of the main issues I have with the original login page is that the "Access Code Connect" button looks and feels the most like a button, yet the majority of users won't be accessing the internet with a code.
By adding a simple lock icon and giving the button a somewhat chic look, this could prevent user frustration when they realize that they in fact don't have an access code and they now have to click back to the main screen.
Now I'm not saying that this design is the right solution, but if I had the ears of the Marketing team with Marriott, I would definitely commend them on the design direction they've taken but also suggest this opportunity for efficiency as they move forward in improving the experiences of their guests.